A question? A request?
In order to make you a price offer or a feasibility study, please send :
- Designs ot tech pack of the products you want (we can help you with those if you need),
 - Maximum of details about logos, colors, accessories…
- Number of pieces per design or colors,
- Number of pieces of the whole order.
---
JEETEX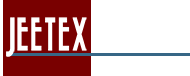 E-mail: info@jeetex.com
Phone: +33 783 33 74 63